Shop for Firearms and Accessories Online
Don't have time to run to the local gun shop?  Try buying your guns online instead!
And remember…it's not like it will ship directly to your house with no background check.  You'll have to ship to your local shop/dealer with an FFL (Federal Firearms License) and follow the normal procedure for your city/state – WE CAN RECEIVE YOUR FIREARM AND FACILITATE YOUR TRANSFER FROM ANY LEGAL SOURCE.
Transfer Fees:
$15 for LTC Holder
$30 for non-LTC Holder
Here are some of the top sites for online firearms sales:
BEFORE YOU ORDER, CHECK WITH US FOR PRICING – WE MAY BE ABLE TO OFFER A BETTER DEAL!!!
Best Online Gun Stores
1. Brownells: The Big Store

Prices are near MSRP but non-gouged but you can still score a great bargain if you keep an eye out for deals.
During these crazy times they have an in-stock guns section that helps a lot.
2. Palmetto State Armory: Low Prices
Palmetto State Armory now carries tons of popular handguns and rifles too?
3. Kentucky Gun Company: The Massive Online Gun Shop

Known more as "Kygunco" since that's their website.
Tons of gun selection with things that are actually in stock.  Plus decent shipping times.
Oh and one of the most important things…they are super competitive in their pricing.  Especially when you can save 3% by using their "text a check" method of payment compared to a credit card.
Chances are someone already bought from them before and had the gun shipped to your receiving FFL…so it's already in their system.
4. Gunbroker: Auction Route
If you're looking for a screaming deal or something rarer…you'll have to go the auction route.  And Gunbroker is the biggest one out there.
Since it's an auction you'll be dealing with individual sellers.  I would recommend going with a well-rated one since they've gotten it all figured out.
You'll likely have to pay for shipping and also some sellers won't accept credit cards (or will charge 3%).  Plus you'll probably have to send in your FFL information since the chances are slim that the specific seller has sent a gun to your specific FFL.
5. Armslist: Face to Face
WE CAN FACILITATE YOUR PRIVATE TRANSFER!
Armslist is where people post of their wares and you message to meet them up and complete the transaction.
It's worth noting that Armslist charges a $6.99 membership fee to join which allows you to message sellers and post your own guns for sale.
Check out our guide to staying safe and getting a good deal if you're unfamiliar.
6. Sportsman's Warehouse: Lots of Selection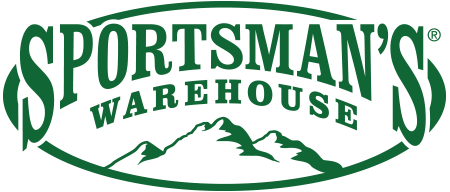 Sportsman's Warehouse is another overall good place to buy guns online.
They get on the fast track for new guns (probably because they sell a lot) and have many of the most popular guns in stock.
7. Rainier Arms: Cutting Edge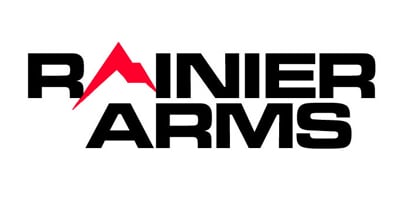 Want the highest-end tricked-out pistol, rifle, or shotgun?
Check out Rainier Arms.
They've got a stellar reputation in the business and I've personally visited their shop and warehouse.  They've got their system down and will take care of you.
8. GUNS AMERICA

A great resources for firearms and gear reviews, industry news and 2nd Amendment issues at Guns America!
9. Euro Optic: Sniper's Paradise
10. Guns.com: Trusted Used Guns
One of the best places for news and reviews…Guns.com recently stepped into the world of used gun sales.
And we've got to say…the prices are pretty good.
Plus you've got the peace of mind with a large company that has its own appraisal and inspection team.